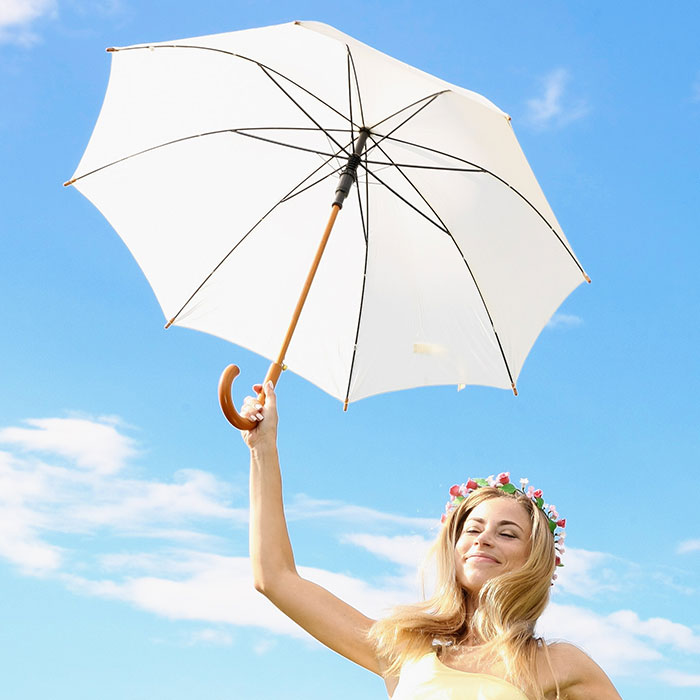 Choosing the right personal umbrella insurance.
A personal umbrella policy is a type of insurance that provides liability coverage over and above your automobile or homeowner's policy.
Know what plan you need?
Try our self-paced option in the "quote it myself" section. Choose the coverages you need and get a quote instantly.
Need help choosing a plan?
Contact us today! Our team of insurance experts will help guide you to the right solution that are unique to your needs without any added fees.
This will open a new tab from another link "InstantQuote"
---
FAQ
The following are a few frequently asked questions about umbrella insurance.
Is umbrella insurance right for me?
Umbrella policies are designed to coverage an excess needs that result from a claim that are over and above the coverages offered through standard insurance polices. This is an important coverage for people with an overall high net worth.
Are custom quotes & quote it myself the same price?
Making an apples to apples comparisons yes! In other words the price of your insurance would be exactly the same if you chose the same coverages quoting it yourself or with our team of experts.
What determines the cost of coverage?
This depends on several factors such as your exposures (square footage, gross revenue, payroll, etc.), coverage limits and deductibles or retentions selected. If you need help shopping for the right insurance plan contact our team of insurance advisors.
REQUEST A QUOTE
Let's begin our partnership together.
We can help you select the best insurance coverage
for your unique circumstances and budget.