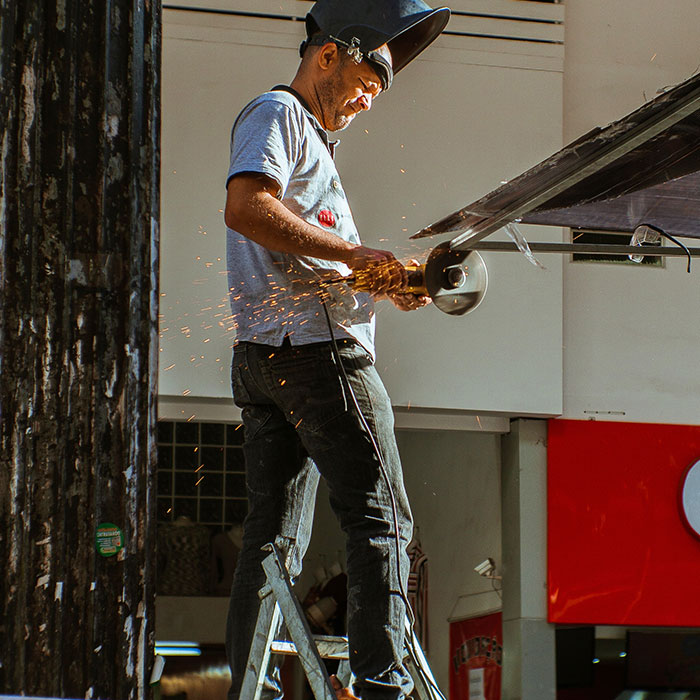 Choosing the correct workers' compensation insurance.
Many employee accidents in the workplace are unforeseeable. Workers' compensation insurance gives your employees benefits if they contract a work-related illness or injury.
Know what plan you need?
Contact our team today so we can help get you the coverage you need.
Need help choosing a plan?
Contact us today! Our team of insurance experts will help guide you to the right solution that are unique to your needs without any added fees.
---
FAQ
The following are a few frequently asked questions about workers' compensation insurance.
Is workers' compensation insurance right for me?
Many states require businesses to have workers' compensation insurance, however not all workers' compensation insurance is the same. Need help navigating the various options to choosing the right coverage? Get in contact with our team of experts today.
Are all workers' compensation insurances the same?
Every workers' compensation policy is unique, and there is not a one size fits all solution. Each policy takes into account specifics about each company, the industry, and many other factors. Its important to have the right coverage to keep your business protected.
What determines the cost of coverage?
This depends on several factors such as your employees' operations, your loss history, and your gross annual payroll. If you need help shopping for the right insurance plan contact our team of insurance advisors.
REQUEST A QUOTE
Let's begin our partnership together.
We can help you select the best insurance coverage
for your unique circumstances and budget.