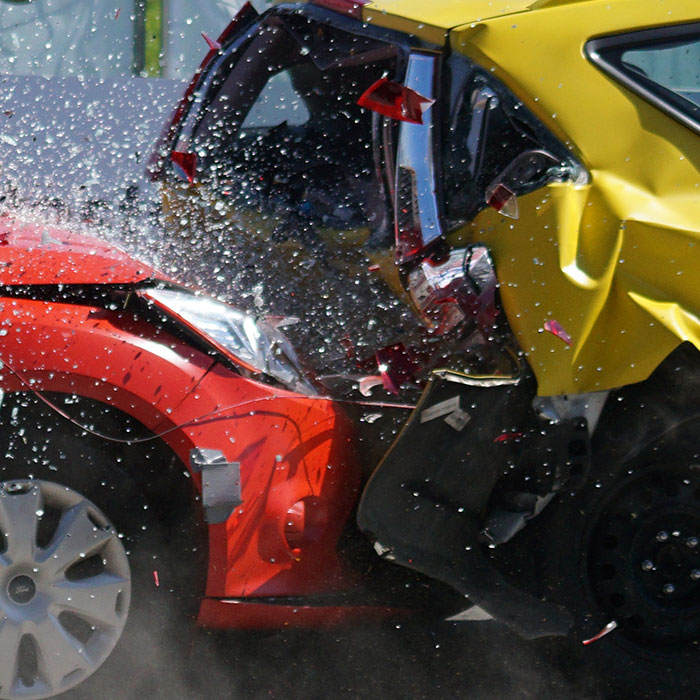 Choosing the right auto insurance.
Cars can certainly be a costly investment - one that exposes you to many potential losses that are out of your control. We can help you find the right protection that is affordable too.
Know what plan you need?
Contact our team today so we can help get you the coverage you need.
Need help choosing a plan?
Contact us today! Our team of auto insurance experts will help guide you to the right solution that are unique to your needs without any added fees.
---
FAQ
The following are a few frequently asked questions about auto insurance.
What kinds of auto insurance do I need?
There are many different types of auto insurance. Some auto insurance coverages only meet the legal requirements for your State, but this can leave you exposed to costly repairs in the case of major events like collisions.
What kinds of auto coverages do you offer?
Simpolicy offers coverage for your personal vehicles (not registered to a business) including:
Liability: protects you from claims that arise from accidents for which you are at fault and injure another person and/or their property.
Collision: coverage helps pay for repairs or replacement to your car if you're in a covered accident that involves other vehicles or stationary objects.
Comprehensive: coverage helps pay for covered losses caused by natural disasters, theft, vandalism, or other similar events.
Uninsured & Underinsured: coverage helps protect you if the covered accident was another driver's fault and the other driver has no auto insurance or not enough insurance to cover the expenses.
Medical Payments: coverage helps pay medical bills if you or your passengers are hurt in a covered accident. This option may also cover other members of your family when driving the insured car.
Are custom quotes & quote it myself options the same price?
Making an apples to apples comparisons yes! In other words the price of your insurance would be exactly the same if you chose the same coverages quoting it yourself or with our team of experts.
What determines the cost of coverage?
This depends on several factors such as your exposures (vehicles driven, driving history, age of drivers, etc.), coverage limits and deductibles or retentions selected. If you need help shopping for the right insurance plan contact our team of insurance advisors.
REQUEST A QUOTE
Let's begin our partnership together.
We can help you select the best insurance coverage
for your unique circumstances and budget.