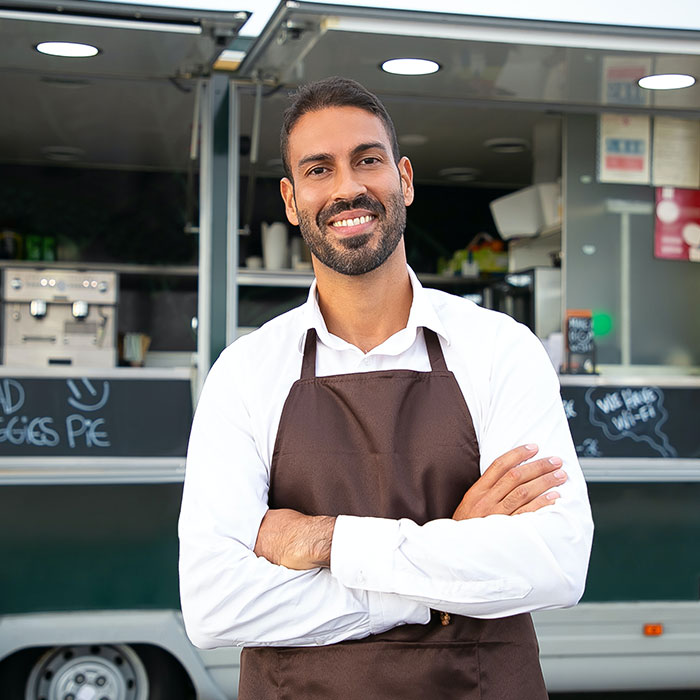 Choosing the right commercial auto insurance.
Coverage for company vehicles (registered to your business) including liability, comprehensive and collision as well as other related coverage options.
Know what plan you need?
Contact our team today so we can help get you the coverage you need.
Need help choosing a plan?
Contact us today! Our team of insurance experts will help guide you to the right solution that are unique to your needs without any added fees.
---
FAQ
The following are a few frequently asked questions about dental insurance.
Is commercial auto insurance right for me?
Commercial auto insurance is specifically designed to cover cars, trucks, and vans that are used for business purposes. Commercial auto insurance also provides coverage for both the vehicle and injuries that may occur to a driver.
Are all commercial auto insurances the same?
Every business has unique needs when it comes to auto insurance. There are multiple factors that must be considered with commercial auto insurance, ranging from the type(s) of vehicle(s), the condition of each automobile, as well as many other factors as well. This is why its important to have the right auto coverage to keep your business protected.
What determines the cost of coverage?
This depends on several factors such as your premiums, deductibles, out-of-pocket max, and the various coverages. If you need help shopping for the right insurance plan contact our team of insurance advisors.
REQUEST A QUOTE
Let's begin our partnership together.
We can help you select the best insurance coverage
for your unique circumstances and budget.